HUMYDRY® absorbs excess moisture from the atmosphere until the recommended relative humidity level of 50-60% is reached. The calcium chloride granules become more compact as they absorb moisture and once they are saturated, liquid collected from the air begins to drip into the bottom tray.
Prevents and solves problems caused by excessive humidity anywhere in the house: closets, basements, bathrooms, garages, kitchens…
ACHIEVE OPTIMAL HUMIDITY LEVELS OF 40-60% AT HOME WITH HUMYDRY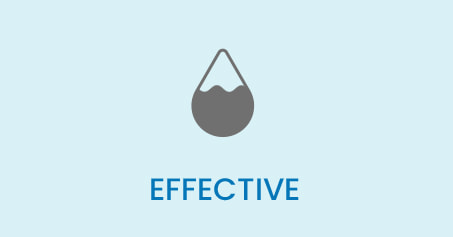 Enjoy a pleasant, healthy environment with optimum humidity levels (40-60%)
Eliminates dampness and makes the air quality more pleasant especially in poor ventilated spaces.
Moreover, it helps reduce the side effects of respiratory health problems such as Asthma, COPD, Allergies and can slow the spread virus.
PRIMARY PROBLEMS CAUSED BY HUMIDITY
A HUMYDRY SOLUTION FOR EVERY ROOM