*Real user reviews collected by an external company
WHAT PEOPLE ARE SAYING ABOUT HUMYDRY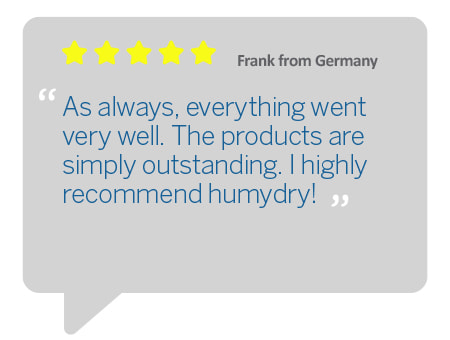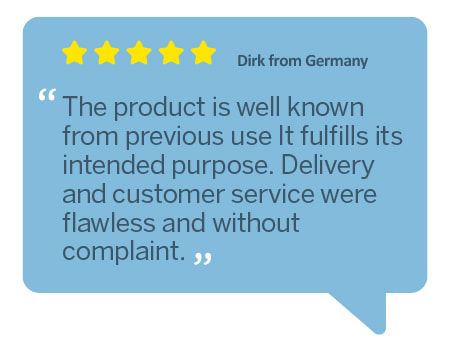 WHAT PEOPLE ARE SAYING ABOUT PRODUCTS
HUMYDRY COMPACT 8.8 oz.

"I bought to remove moisture from the air in my bathroom. Already have 2 similar products from the same manufacturer for other rooms."
Andrej from Germany
"I have had this little helper now for a few weeks in my closet and I am very satisfied. I measured yesterday and the humidity is now in the normal range, not too humid and not too dry."
Agata from Spain

HUMYDRY PREMIUM 15.9 oz.
"It works very well for what I use it for: storage rooms on a basement level that was subject to flooding due to a burst pipe. Thanks to this product, it is improving!"
Facundo from Spain
"It does exactly what it should and provides, constant room humidity with the simplest application. Super simple, very easy to understand, easy to use."
Wilfried from Germany
HUMYDRY MINI 2.6 oz.

"I love the smell it leaves in the closet, you can tell it begins to works soon after putting it on. It is perfect for the climate that i live in and I don't notice the wet clothes when  I take them out of the closet."
Lina from Spain
"I have the dehumidifier in the closet, bathroom , shoe closet etc. I love the subtle smell."
Erna from Germany
"It works well to remove moisture and the smell is mild. Good price."
Silvia from Spain
HUMYDRY PREMIUM 35.9 oz.

"I bought it on promotion to place it in the storage room, The price is great! The product performs superbly!"
Lina from Spain
"This is what I use for the humidity in the living room. As soon as I put it on, it's picking   it begins to absorb the up moisture.  It's wonderful!"
Yolanda from Spain
HUMYDRY PYLAR 35.9 oz.
"The best solution for large spaces at the edge of the sea. Very good result."
Javier from Spain
"Great product and works well to eliminate the dampness of my 6x6 walk-in closet. Go for it. Well worth it. Wish I had found it years ago to get rid of that nasty humidity caused mold and mildew on clothing and leather shoes and belts in my closet."
Laura from Germany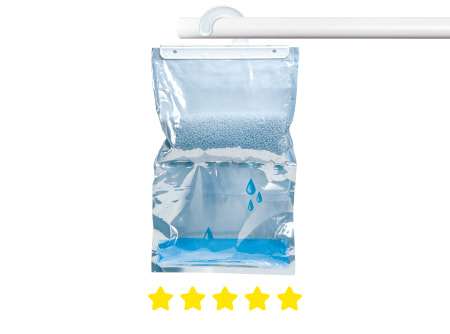 HUMYDRY HANGING BAG 15.9 oz.
"I have been using this product for more than a year, I live in a coastal area and it is great for closets.... Absorbs moisture phenomenally"
Asunción from Spain
"I can recommend the product because since I started using it then I no longer have problems with moisture in the closet."
Annete from Germany